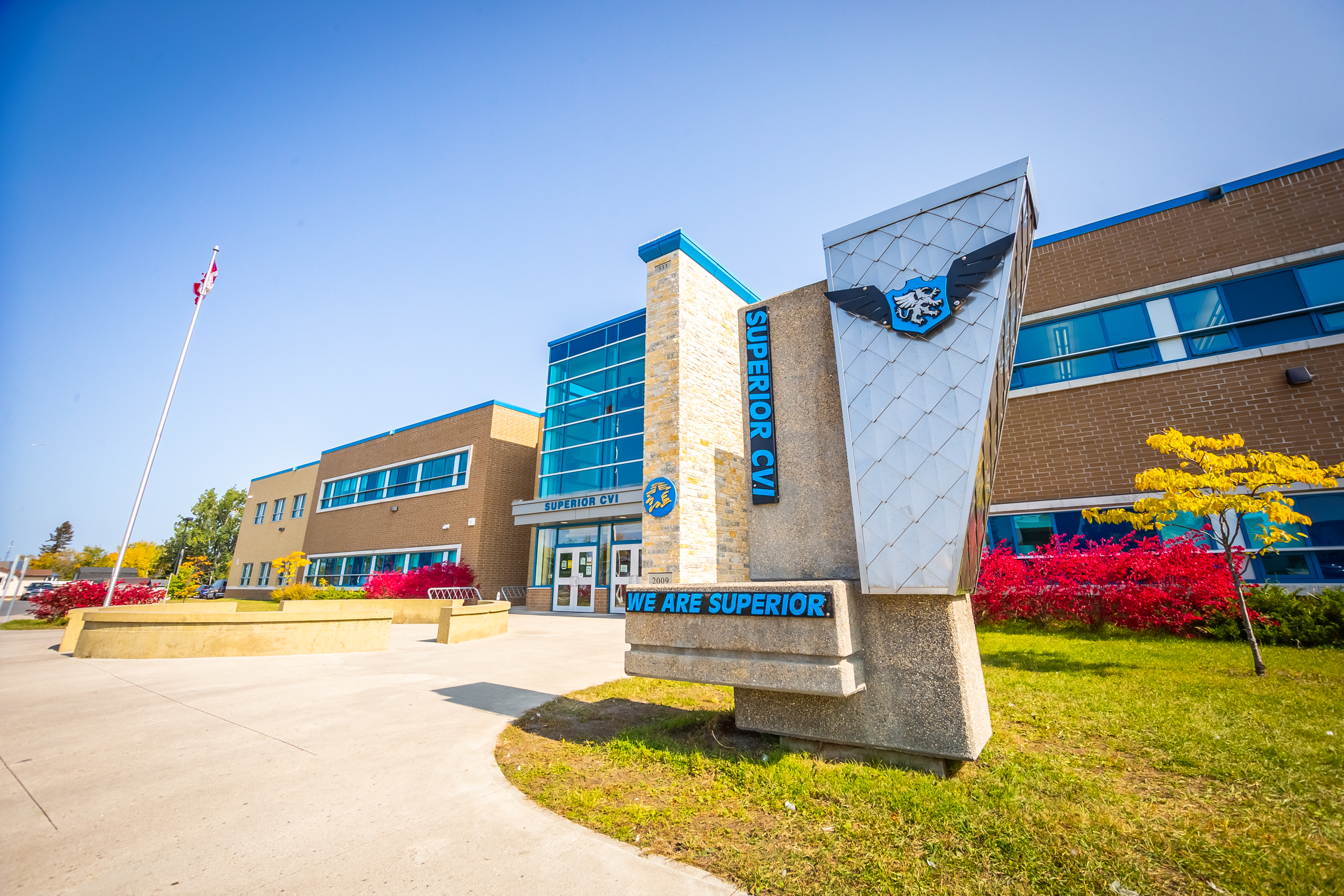 Welcome
Superior Collegiate and Vocational Institute is home to the proud Gryphons, a diverse and inclusive community of learners. Situated on the north side of Thunder Bay, our state-of-the-art school was designed in 2009 by teachers and inspired by students to create a welcoming environment filled with natural light and wide-open spaces that feels like home from the moment you step inside the beautiful main entrance. S.C.V.I. offers a wide range of programs that prepare students for the pathway of their choice, whether it be college, university, apprenticeship, or the workplace. Our technological education program in transportation, manufacturing, and construction, boasts industry-standard shops and our communication technology courses provide students the opportunity to learn and create with digital media production equipment.
Superior C.V.I. is also the very proud home of the International Baccalaureate Program, consisting of two years in Grades 9 and 10, followed by the Diploma Programme in Grades 11 and 12. The IB Programme, a symbol of academic integrity in over 143 countries, is designed for students who are looking for a challenge as they enter high school.
Our Indigenous Achievement Room is a comfortable space in which our Graduation Coach and Tutor provide support, cultural programming, and resources for our First Nations, Metis, and Inuit students.
From basketball to cycling and cross-country running, to concert band and drama productions, as well as a host of clubs, there is something for everyone at Superior C.V.I. Becoming a Gryphon is like coming home. We look forward to having you join our family!